Shenandoah Area Council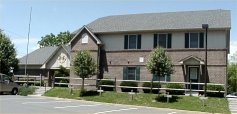 Armstrong Scout Service Center
The Shenandoah Area Council of Boy Scouts of America includes 3 counties in the Eastern Panhandle of West Virginia and 6 counties in the Northern Shenandoah Valley of Virginia. The Council headquarters is in Winchester, Virginia and is divided into four (4) service districts as illustrated on the "Tribe Map".
The Council has 9 fulltime, year-round employees and 2 part time employees, consisting of 5 professional Scouters, 3 office staff, a year-round camp ranger, a Program Aide & Scout Shop Clerk.. Nearly 2000 volunteers provide quality Scouting experiences for over 7,000 youth and families every year. Over 100 local organizations charter over 200 units.
Notice of Governance Documents
About the Boy Scouts of America
The Boy Scouts of America provides the nation's foremost youth program of character development and values-based leadership training, which helps young people be "Prepared. For Life.™" The Scouting organization is composed of 2.7 million youth members between the ages of 7 and 21 and more than a million volunteers in local councils throughout the United States and its territories. For more information on the Boy Scouts of America, please visit www.scouting.org.
Amended and Restated Articles of Incorporation
Amended and Restated Bylaws (with Appendix and Rules & Regulations)
Executive Board Resolutions