Scouts BSA Summer Camp (Youth age 11-18 years old)
YES! Rock Enon will be open for Summer Camp this year.
During a recent press conference by the governor of Virginia he said "overnight summer camps will be allowed to open".
Check out what we have planned for the Summer of 2021 at Camp Rock Enon
click
HERE
to download brochure
Click HERE
to watch the 2021 Summer Camp Promotional Video
COVID-19 UPDATE click HERE (updated 3/1/21)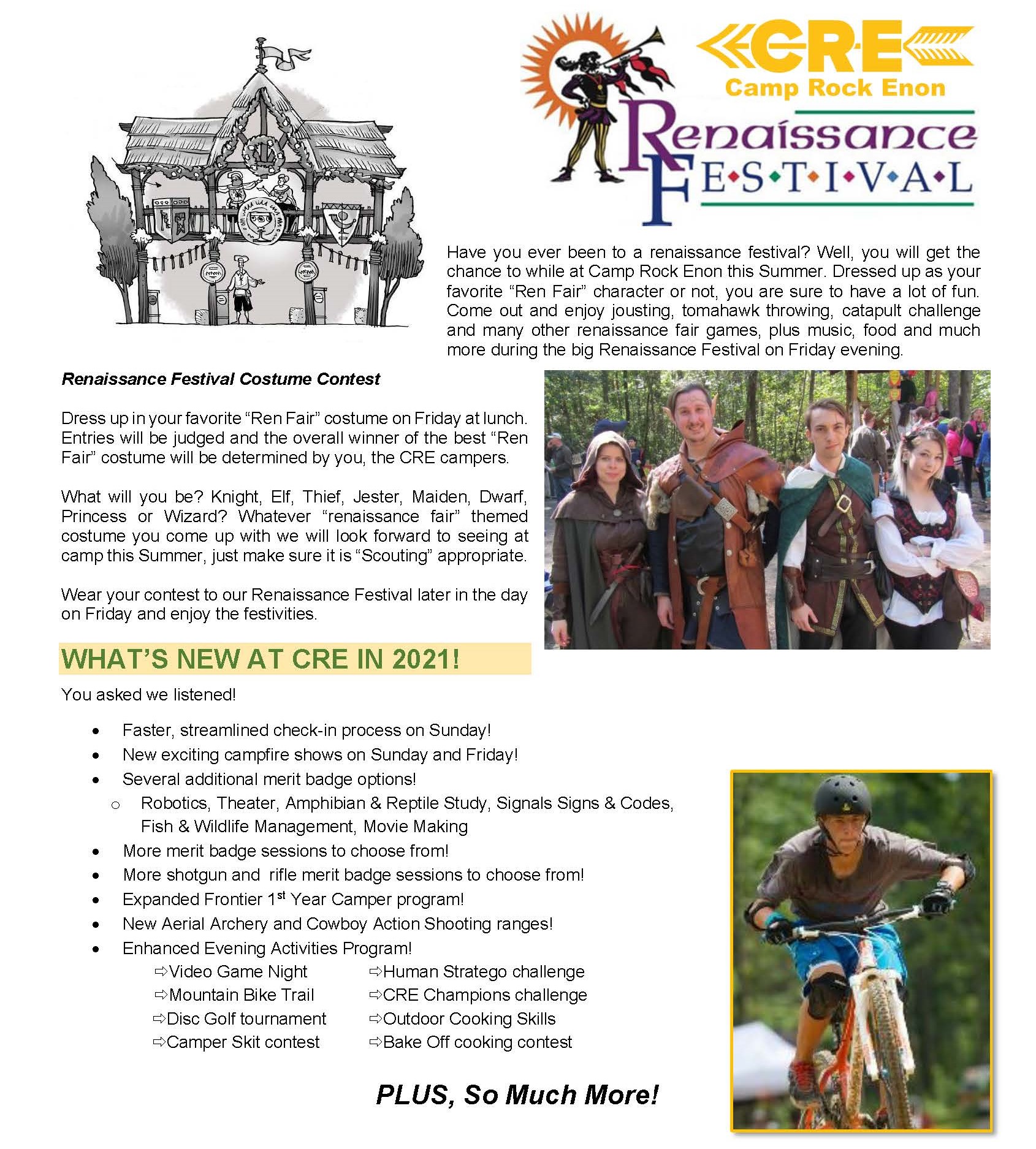 Ask anyone what they think of when you say "Scouts" and the vast majority will mention camping and the outdoors. That's why here in the Shenandoah Area Council, we've worked hard to build an incredible camp and create a summer camping program that is fun, adventurous and an incredible learning experience.
Summer Camp at Camp Rock Enon is filled with fun and exciting adventure for Scouts of all ages. Our 877 acres of majestic forest in the northern Shenandoah Valley of Virginia provide an unlimited supply of opportunities to make your stay at CRE an experience of a lifetime. Scouts learn and explore as they seek the adventures only a summer camp experience can provide.
Here is a brief overview of some of the programs available while at CRE for your new and veteran Scouts.
Shooting sports
Natural rock climbing & rappelling
Canoeing
Row boating
Kayaking
Swimming
Lifesaving and Lifeguard training
Outdoor skills
Hiking
Nature
Field Sports
Handicraft
and so much MORE!
We also offer over 40 merit badges and our Frontier program for first year Scouts.

Your veteran Scouts may want to try one of our Specialty Camps such as:
Scouts BSA Summer Camp Schedule for 2021
To Save A Spot and Register Click on a Session above.
Contact us for any registration questions by calling (540) 662-2551 or email at sacbsa@sac-bsa.org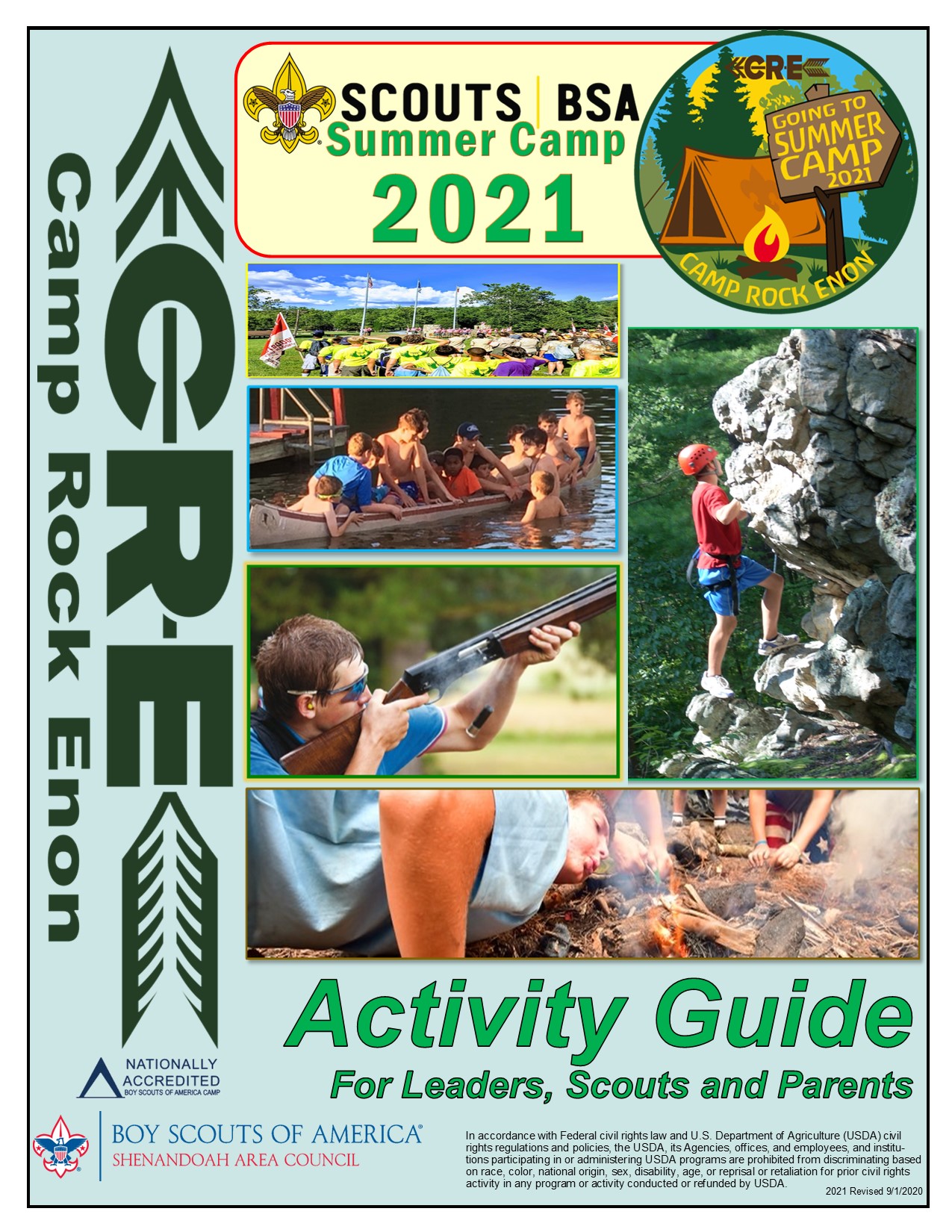 To view the 2021 Scouts BSA Summer Camp Activity Guide for leaders, Scouts and parents click 2021 Activity Guide
An overview of meals and food services available during Summer Camp can be found at www.sac-bsa.org/crefoodservice
To download a copy of the planned menu for 2021 click HERE. Menu is subject to change.
SPECIAL NEEDS, To notify event staff of any participants with special needs click
HERE
.
Forms
Location
Camp Rock Enon: 292 Rock Enon Springs Road; Gore, Virginia 22637