Philmont Adult Autumn Adventure 2024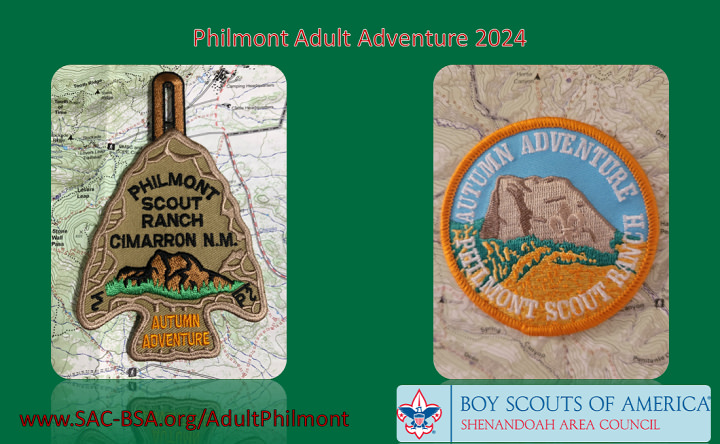 Philmont Adult Adventure
Philmont Scout Ranch is one of four BSA National High Adventure Bases.
The Shenandoah Area Council High Adventure Committee is in the initial planning stages for a Philmont Adult Adventure Trek in the Fall of 2024. If you are interested in joining this Philmont Crew, please fill out the Philmont Interest Form below.
Dates: September 22-29, 2024
Where: Philmont Scout Ranch Cimarron, New Mexico
What: Base Camping at different locations at Philmont with day treks and other adventure opportunities.
Cost: Estimated at $1,200 (Backpacking Trek) and $1,400 (Casita Cabin Program)