2023 Shenrapawa District Pinewood Derby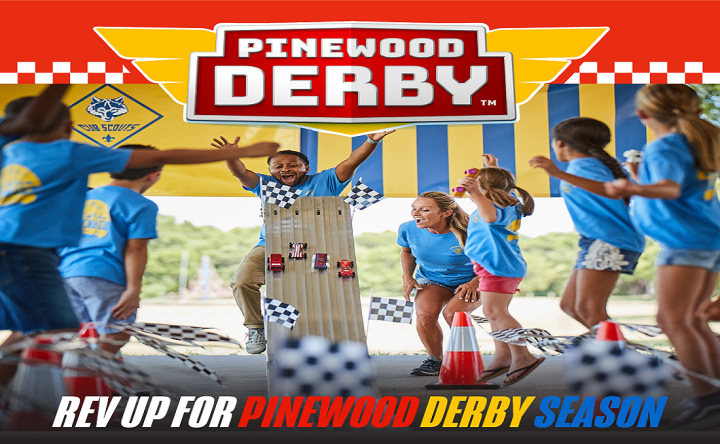 Shenrapawa District Pinewood Derby
Front Royal Presbyterian Church
115 Luray Avenue, Front Royal, VA 22630
Saturday, March 11, 2023, from 8:00 am - 1:00 pm
Cost is $5.00 per Racer
Projected Schedule
Friday, March 10
6:00 - 8:00 PM Derby car check-in
Saturday, March 11
8:00 - 9:00 AM Derby Car and Racers Check-in
9:00 - 11:00 AM Race (*All racers)
11:30 - 1:00 PM FINALS Race (*Top 3 Racers from each Den)
Rules can be found on our website below.
Open to ALL Scouts within the Shenrapawa District (Shenandoah, Rappahannock, Page, and Warren counties).
Siblings, friends, and adults are welcome to participate as racers in a separate open class group (the same rules apply).
Racers must be present to race.
Scouts can make another derby car or use the same one they built for their Pack Derby.
All Racers should arrive in time on Saturday to check in along with their derby car.
One change is with the race schedule. We plan to run all racers at the same time with the race starting at 9 am. This will not impact racers since they are essentially competing in a time-based format.
Each Scout will race down each lane twice; with their worst time tossed out.
Each Den will have the top 3 (1st, 2nd, 3rd) place compete in a FINALS race with the top 3 from other dens.
We will be using the Best Track aluminum derby track for our Shenrapawa District Derby.
Each Scout will receive a derby patch.
| File Name | Description | |
| --- | --- | --- |
| 2023 SAC Pinewood Derby Rules | | Download |