TroopTalkLive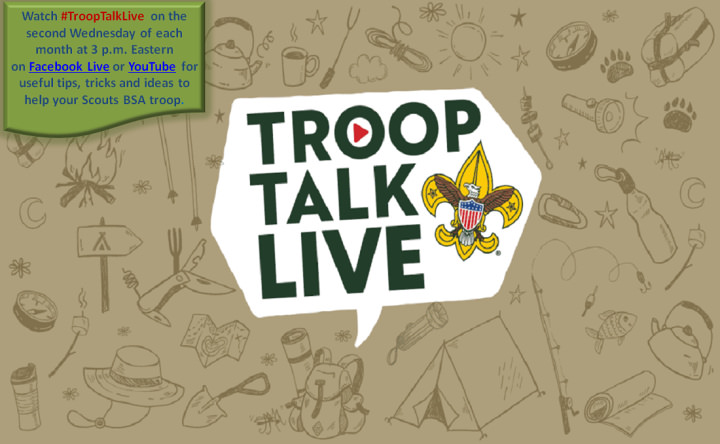 Watch #TroopTalkLive on the second Wednesday of each month at 3 p.m. Eastern Time on Facebook Live or YouTube. We'll share useful tips, tricks, and ideas to help your Scouts BSA Troop.
To learn more about #TroopTalkLive or view past episodes visit:
Upcoming Episodes
Below are some of the many past episodes.
Check back here at 3 pm on Wednesdays to watch the #TroopTalkLive here below. Same channel as #CubChatLive.